If you are an international student currently enrolled at the University or wishing to apply for entry, here you will find some tips and guidelines on living in Russia and studying at the University.
Obtaining a visa to Russia
Step 1
Submit all required documents 8 weeks prior to the approximate date of your arrival to the University Visa Department
Step 2
Obtain the visa invitation
Step 3
Apply for a visa at a Russian Embassy / Visa Centre in your home country
Finally
Receive your visa to Russia
if you do not need a visa to enter Russia, сheck the «At the Border Crossing» section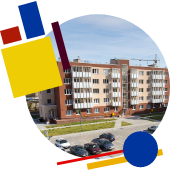 Getting a place in а dormitory
After enrolling in an educational programme, please apply for a place in a University dormitory. If you are coming for a summer school/conference/language course, ask your programme coordinator about the place in the dormitory.
Please note that the number of places in the Dormitory is limited. More information about the University dormitory you can find here.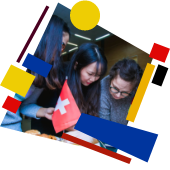 Buddy support
IKBFU runs a Buddy Support programme available for all incoming international students. You can ask for a buddy – usually, a local student who can help with all the questions you have regarding your stay in Russia.
Simply send a request to e-mail international-study@kantiana.ru (letter subject: Buddy programme).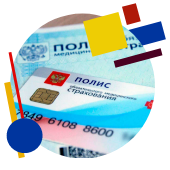 Purchasing a medical insurance policy
International employees are required to have a valid health insurance policy throughout the whole stay in Russia. You can purchase an insurance policy in your home country but make sure that it is valid on the territory of the Russian Federation. Otherwise, it is also possible to buy medical insurance upon arrival. We kindly ask you to do it within the first 7 days of your stay.
For more information about obtaining insurance in Kaliningrad, please click here.
Drawing up an itinerary
Kaliningrad is easily accessible by plane, train, or bus from many Russian cities and European countries. As soon as you have designed a perfect route to Kaliningrad:
collect medical certificates needed to stay in the dormitory and attend physical education classes (measles and diphtheria vaccination certificates, chest x-ray examination and other tests) from your local clinic;
check your health and pack a small first aid kit with you;
make sure that the date of your arrival does not precede the start date of your visa;
buy tickets;
provide your coordinator with travel details;
check Russian customs regulations and your airline's luggage regulations;
print your visa invitation, documents confirming the enrollment, contact information of a University representative, tickets and copies of your passport;
check how to get to your accommodation from the airport/terminal station: by bus, taxi, rental car or make other arrangements with your coordinator;
save the contacts of your coordinator, International Office and your Embassy/Consulate in Russia;
see a weather forecast. Kaliningrad weather is very changeable, but in general, the temperature in summer is +18 +22 °С, in winter -7-0 °С. An umbrella might be useful;
if you do not know Russian, download an offline translation app to help you during your first weeks in Kaliningrad.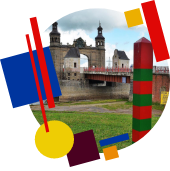 At the Border Crossing
All travelers must go through border control when entering the Russian Federation. All non-Russian and non-Belarussian citizens are given a migration card when crossing the border which confirms their legal stay in the country.
It is important to pay attention to the accuracy of the information filled into your migration card. Please note that you need to indicate that the purpose of your stay is "Education" and put "Immanuel Kant Baltic Federal University / A. Nevskogo str. 14, Kaliningrad" in "Name of host person or company/locality".