Students of the IKBFU have all the most modern sport facilities in their possession. The offers you an opportunity to get better in sports you choose, take part in sport competitions and contests of all levels.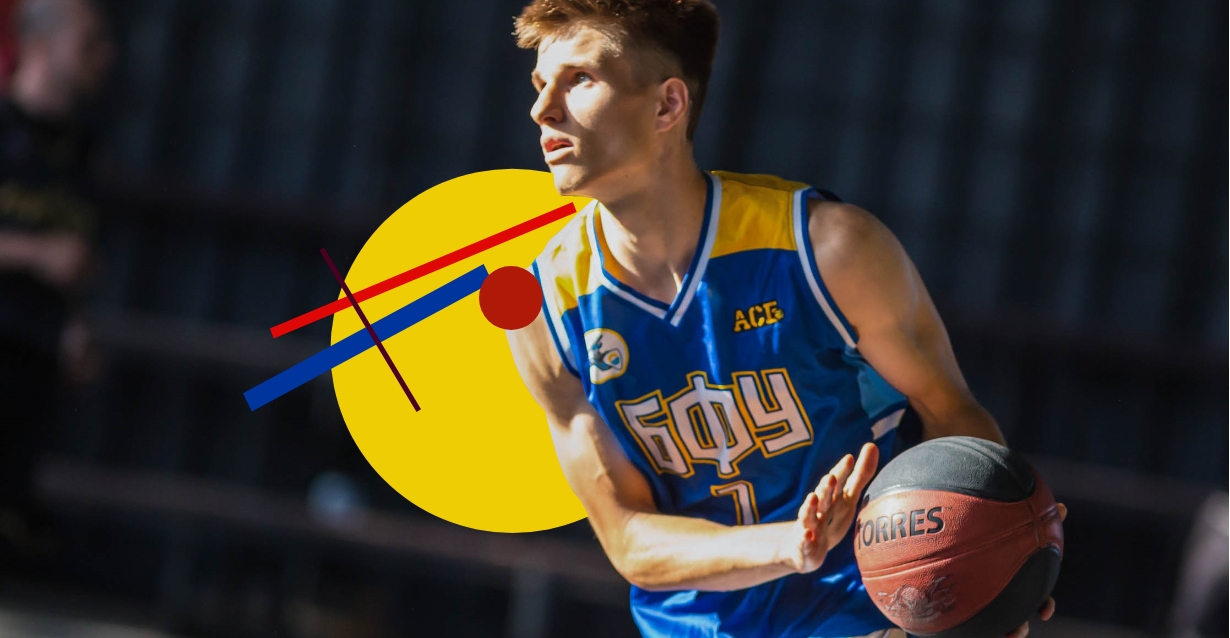 At IKBFU you can enjoy superb sports facilities equipped for workouts and competitions. You can take part in sports events as an athlete, organiser, or volunteer. There are many activities for you to choose from: basketball, volleyball, badminton, table tennis, football, futsal, rugby, swimming, track and field athletics, yoga, aerobics, athletics, hand-to-hand combat, self-defence, rowing, Zumba, cheerleading, and others.
The University's excellent sports facilities include a swimming pool, a stadium with running tracks and an artificial football pitch, an obstacle course, a fitness suite, an aerobics studio, and several sports halls and gyms. Our experienced gym staff are always on hand to assist you.
Sport Club
14, Nevskogo str., Kaliningrad, building 10, 1st floor
+7 (4012) 595–583
IKBFU's notable alumni athletes
Natalia Ishchenko
synchronised swimmer, five-time Olympic champion, 19-time world champion, 12-time European champion, winner of the all-around title at the 2010 European Aquatics Championship
Ksenia Zhukova
top-level deaf athlete, two-time Russian champion, 2009 Deaflympics silver medal winner
Maxim Sherstuyk
pentathlete, Russian and European champion
Olga Ivanova
taekwondo practitioner, 2012 European Championship bronze medal winner
Elizaveta Puchkova
pentathlete, 2012 Russian Championship silver medal winner
Dmitry Nakonechny
orienteer, Russian junior champion, 2011 world junior champion
Natalya Avdeeva
archer, Russian and European champion, 2019 world champion
University teams
Basketball (men's and women's teams)
Volleyball (men's and women's teams)
Mini-Football (men's and women's teams)
Athletics
Swimming
Wrestling
Boat racing
Cheerleading team «FORTUNA»
Ice Hockey
Sports and gym equipment of the discipline
Implementation of the educational process in the discipline «Elective disciplines in physical education and sports» demands appropriate classrooms and sports equipment, which are highly developed by the IKBFU. Classrooms are equipped with multimedia equipment, which are used not only for lectures, but also for practical lessons. Moreover, multimedia teaching tools are used during electronic presentations for lectures, illustrated test exercises, a set of additional structural and logical circuits.
See the table below to find out where our sports facilities are and what they have to offer:
Gym and swimming pool

14 Nevskogo St (bldg 22)

swimming and gymnastics equipment

free weights

locker rooms

Sports hall and fitness suite

14 Nevskogo St (bldg 9)

markings and equipment for basketball, volleyball, and badminton

fitness and gymnastics equipment

locker rooms

Gym

56A Chernyshevskogo St

wrestling, gymnastics, and fitness equipment

Sports hall

56A Chernyshevskogo St

markings and equipment for badminton, basketball, floorball, and volleyball

Aerobics studio

23 Sommera St

aerobic steps and gymnastics equipment

Gym

23 Sommera St

cardio and resistance machines, free weights

Kantiana Stadium

57 Ozerova St

running tracks, artificial football pitch